Build apps
10x faster
Stop building the boilerplate over and over again
Avo abstracts away the common parts of building apps, letting your engineers work on your app's essential components. The result is a full-featured customer-facing app that works out of the box, ready to give to your end-users.
copy and paste
to install in a Ruby on Rails app
Watch Adrian build a booking app in less than an hour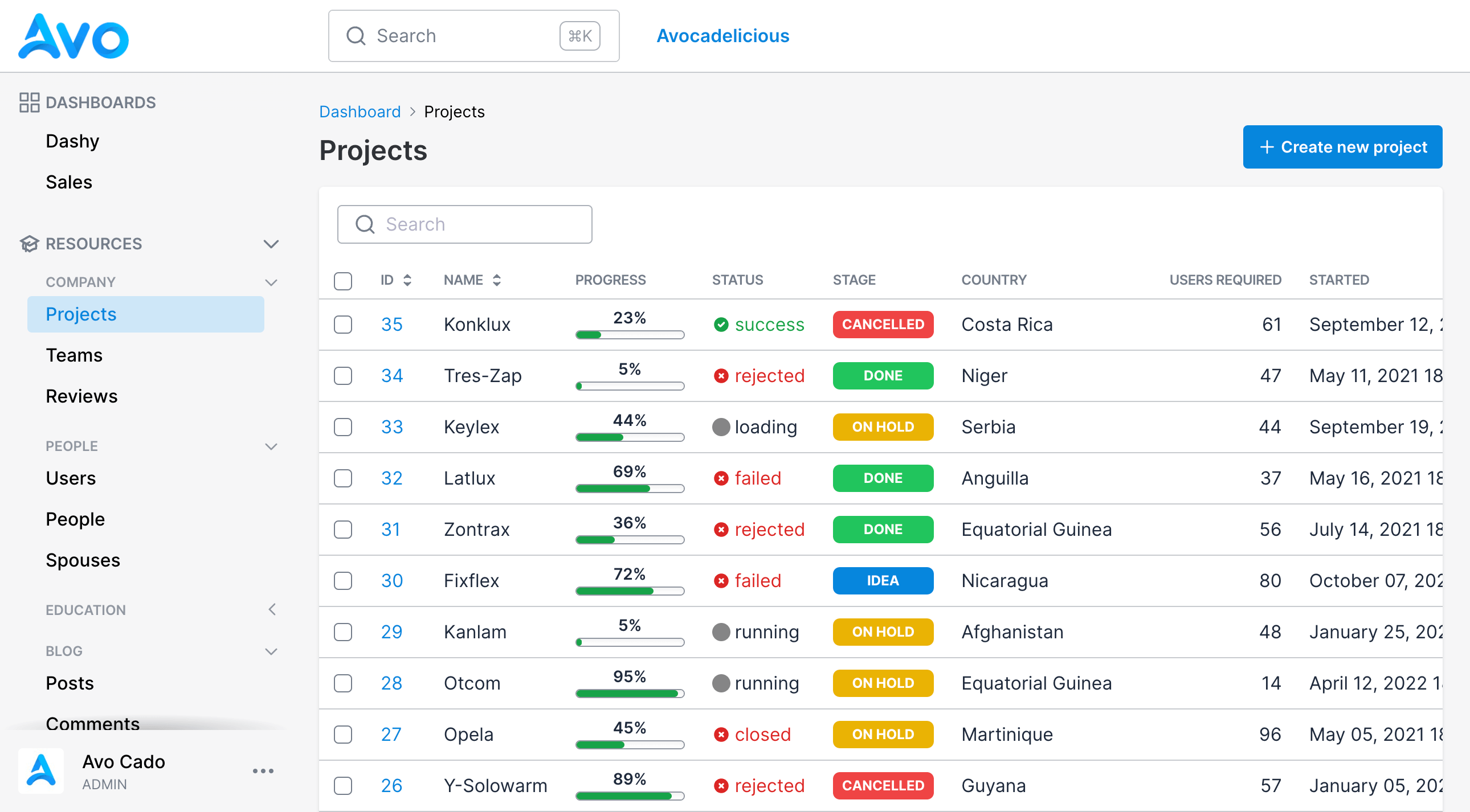 All the tools you need to build your new app fast 🏃💨
Using Avo is like bringing a new developer to your team that's building all the boring stuff in a beautiful way
Loved by our customers
The Avo team themselves have been so responsive and helpful with any questions, concerns or requests.

Releasing half of your app to a single gem is a daunting prospect, but I have experienced how much the team respects their users and appreciates their responsibility.
Avo has enabled our team and client to collaborate in a much more seamless way.

Our favorite thing about Avo is the feature-loaded modern web interface and the ease of customizing from fields to pages is also impressive.
We are heavily used Avo Pro in order to build a new "admin first" platform that can be managed by our non-tech team with ease.

The interface is extremely intuitive and can be extended fast with custom actions.
Adding Avo to my project was like adding multiple developers to my team

- and that's before I even purchased a license!
I would never build a custom admin panel in the future.

We wasted too much money and could not focus on our main business.
I needed something snappy and reliable that would help me focus on the truly unique aspects of my application rather than the boilerplate.

Avo gave me exactly what I was looking for in the moment, and somehow anticipated the features I'd need later on down the line.
Want product news and updates?

Don't waste development time to build the same thing again.
Use Avo and start focusing on your main business.
It only takes 3 minutes to get started.
Get started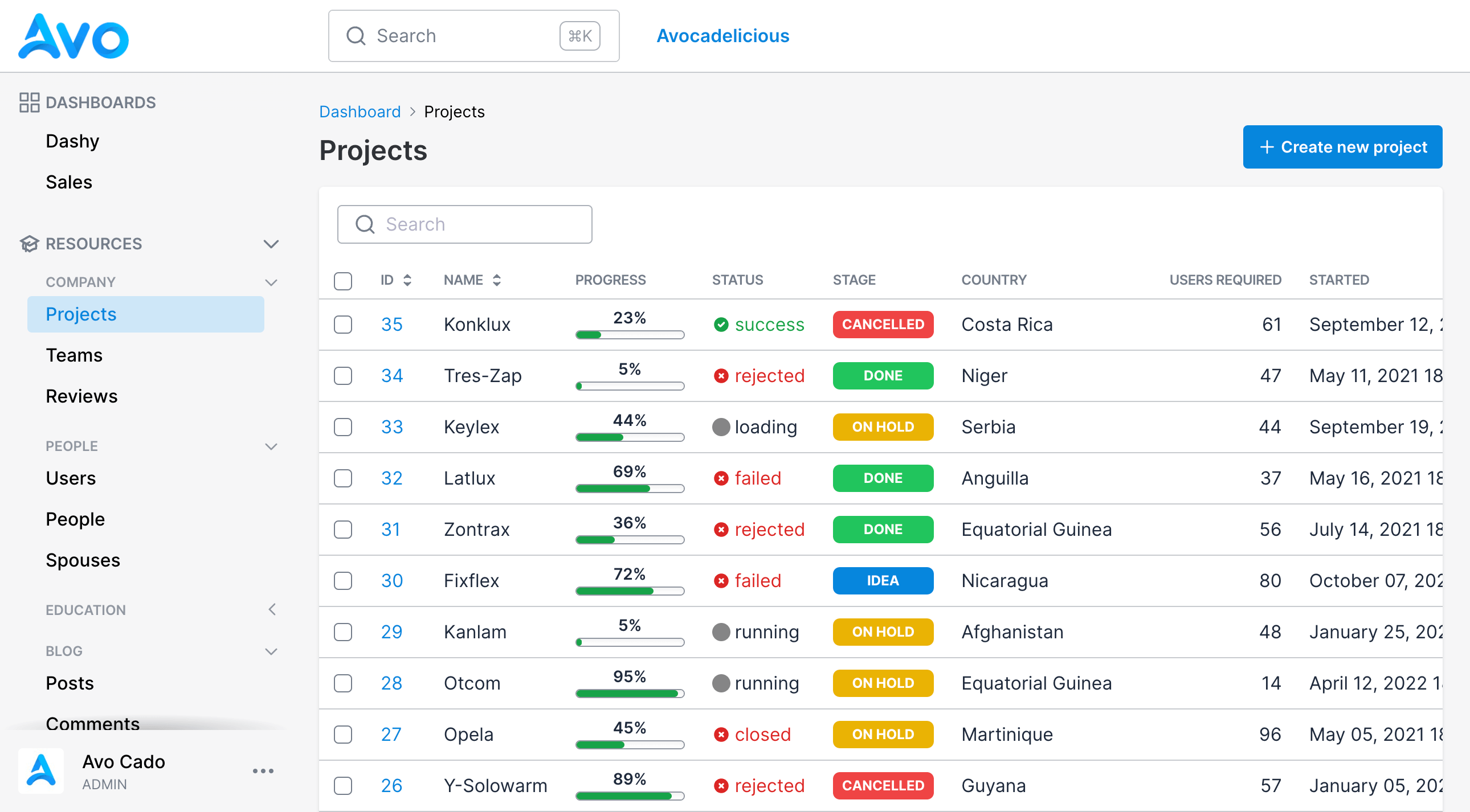 A video library by your side
Do you learn better by watching videos? We got you covered!
Ready to save some development time?
Start your free trial today.