Build apps
10x faster
Stop building the boilerplate over and over again
Avo abstracts away the common parts of building apps, letting your engineers work on your app's essential components. The result is a full-featured Rails admin panel that works out of the box, ready to give to your end-users.
copy and paste
to install in a Ruby on Rails app
Watch Adrian build a booking app in less than an hour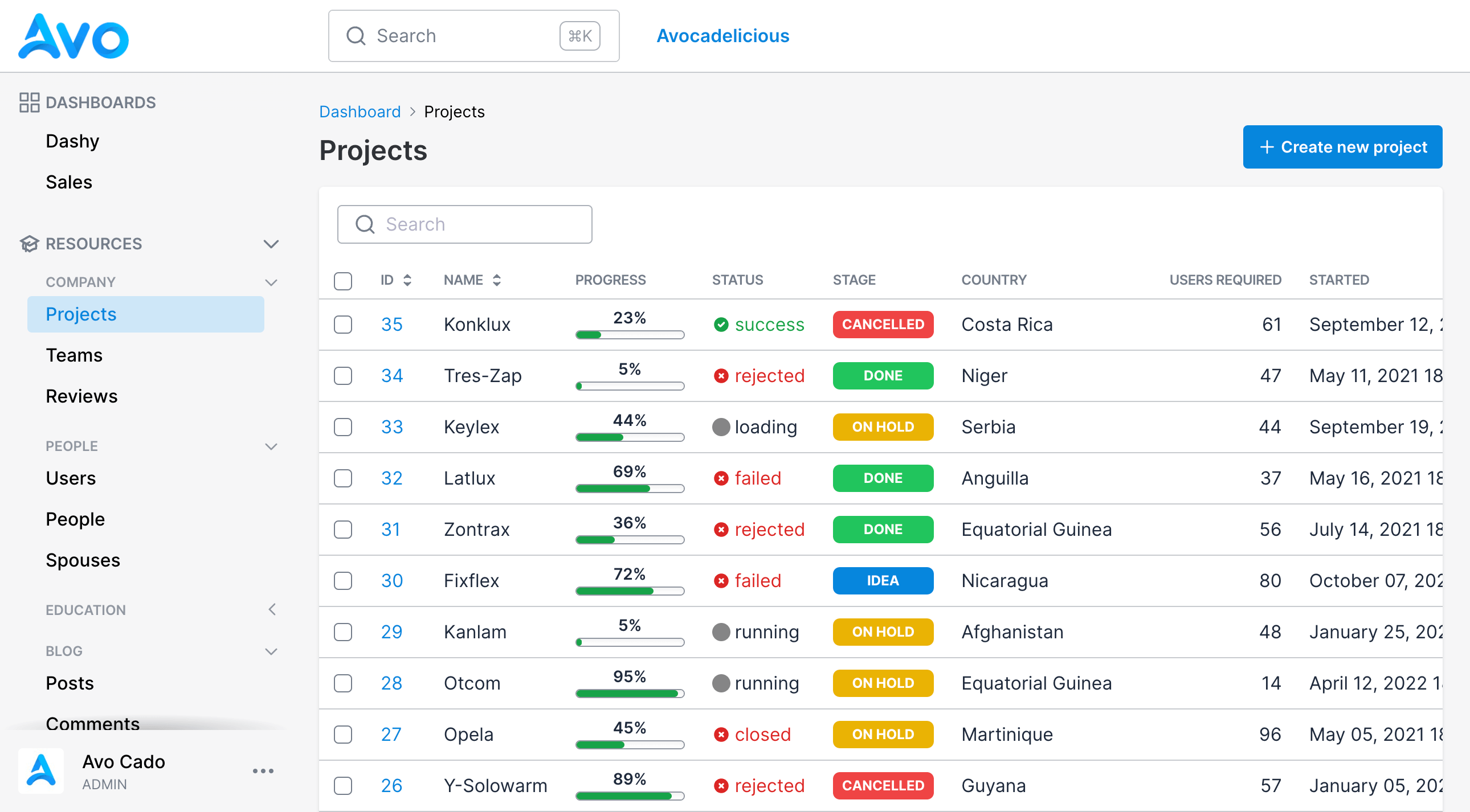 All the tools you need to build your new app fast 🏃💨
Using Avo is like bringing a new developer to your team that's building all the boring stuff in a beautiful way
Loved by our customers
Avo has been a dream to work with and we quickly took the leap to utilizing Avo Pro.

From easily implementing search, to great docs, to providing charts out of the box, to the beautiful API — Avo is everything I've been looking for in an administration toolkit.
Avo is a beautiful Rails based administration system. In comparison to competitors, it wins in it's visual style immediately and that's not taking into account all of its features.

It's simple to use, has excellent documentation, and anything that is not covered is helped super quickly and efficiently by Adrian.

Highly recommended!
Avo has let me push further on the features my users benefit from most whilst trusting I am giving volunteer curators a backend experience I can still be proud of.

It's a real multiplier on the project and adopting it was undoubtedly the best technical decision we've made.
You'll need to invest time in the docs, but this will leave you implementing features you haven't thought of because they are both straightforward to implement and beneficial to the user.

The Avo team has their finger on the pulse and has built a modern reactive solution with great support and regular updates.

There is much value in here.
I've spent time looking into solutions that complement a sensible modern stack that gets you to the point of focussing on the product you're building sooner and does not induce conceptual compression along the way.

Avo fits nicely into that stack.
Integration was a breeze and even things like custom fields were really simple to add.

Definitely loving the experience compared to ActiveAdmin.
The discord community for Avo is also great, the devs are there to help us out should you have any questions.

Avo is a gem (no pun intended) and you should check it out!
Adding Avo to my project was like adding multiple developers to my team

- and that's before I even purchased a license!
Want product news and updates?

Don't waste development time to build the same thing again.
Use Avo and start focusing on your main business.
It only takes 3 minutes to get started.
Get started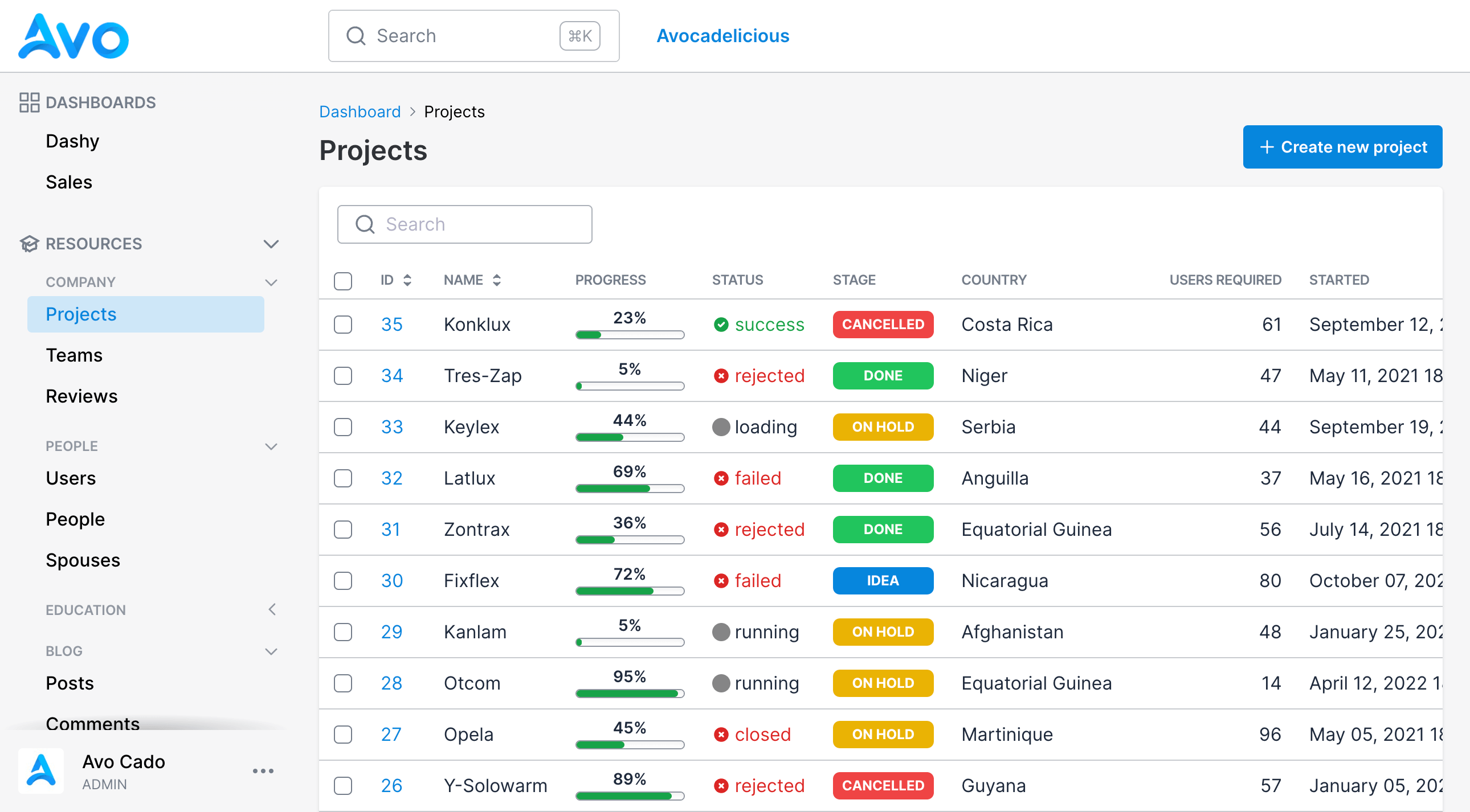 A video library by your side
Do you learn better by watching videos? We got you covered!
Ready to save some development time?
Start your free trial today.