Build apps
10x faster
Stop building the boilerplate over and over again
Avo abstracts away the common parts of building apps, letting your engineers work on your app's essential components. The result is a full-featured customer-facing app that works out of the box, ready to give to your end-users.
copy and paste
to install in a Ruby on Rails app
Watch Adrian build a booking app in less than an hour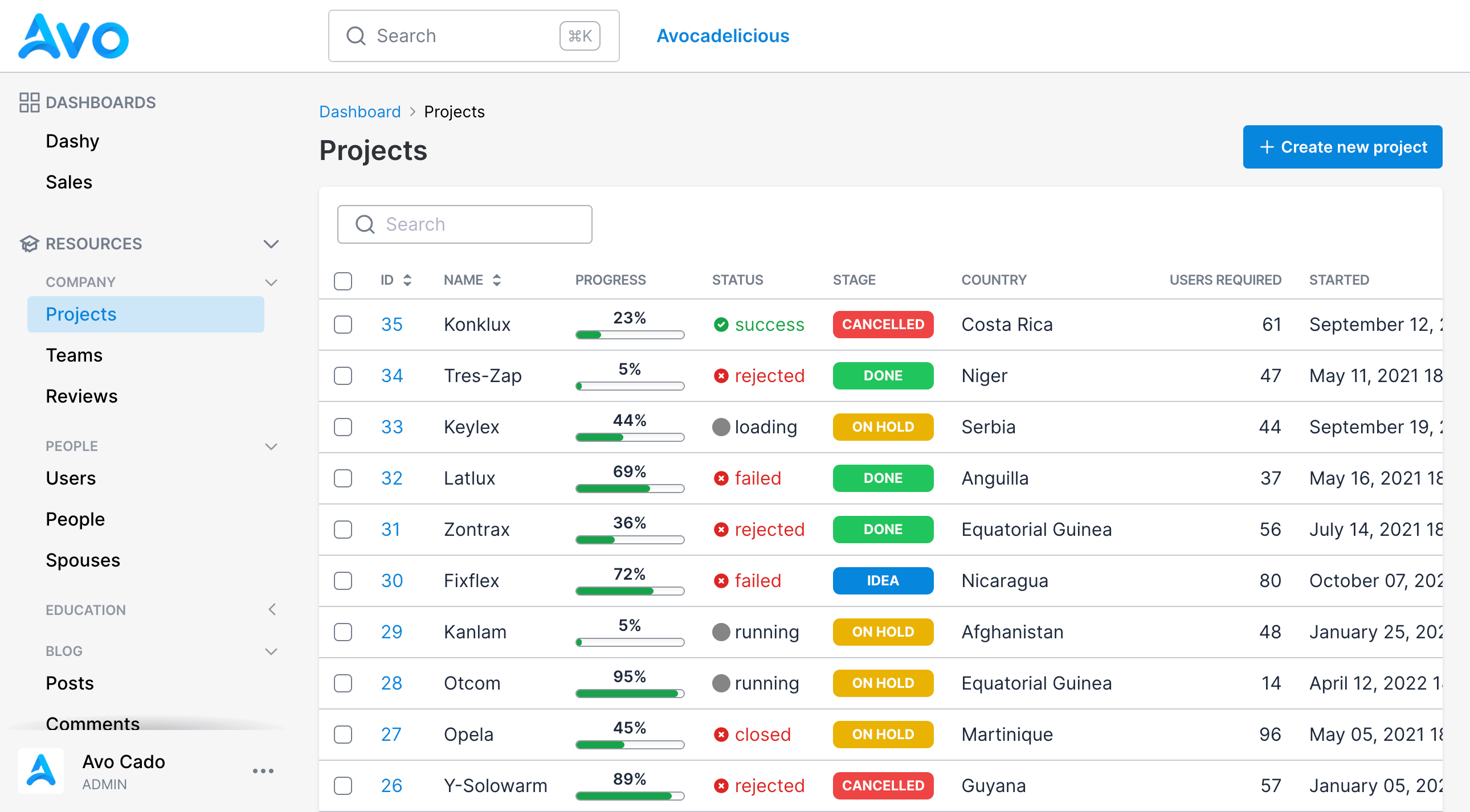 All the tools you need to build your new app fast 🏃💨
Using Avo is like bringing a new developer to your team that's building all the boring stuff in a beautiful way
Want product news and updates?

Don't waste development time to build the same thing again.
Use Avo and start focusing on your main business.
It only takes 3 minutes to get started.
Get started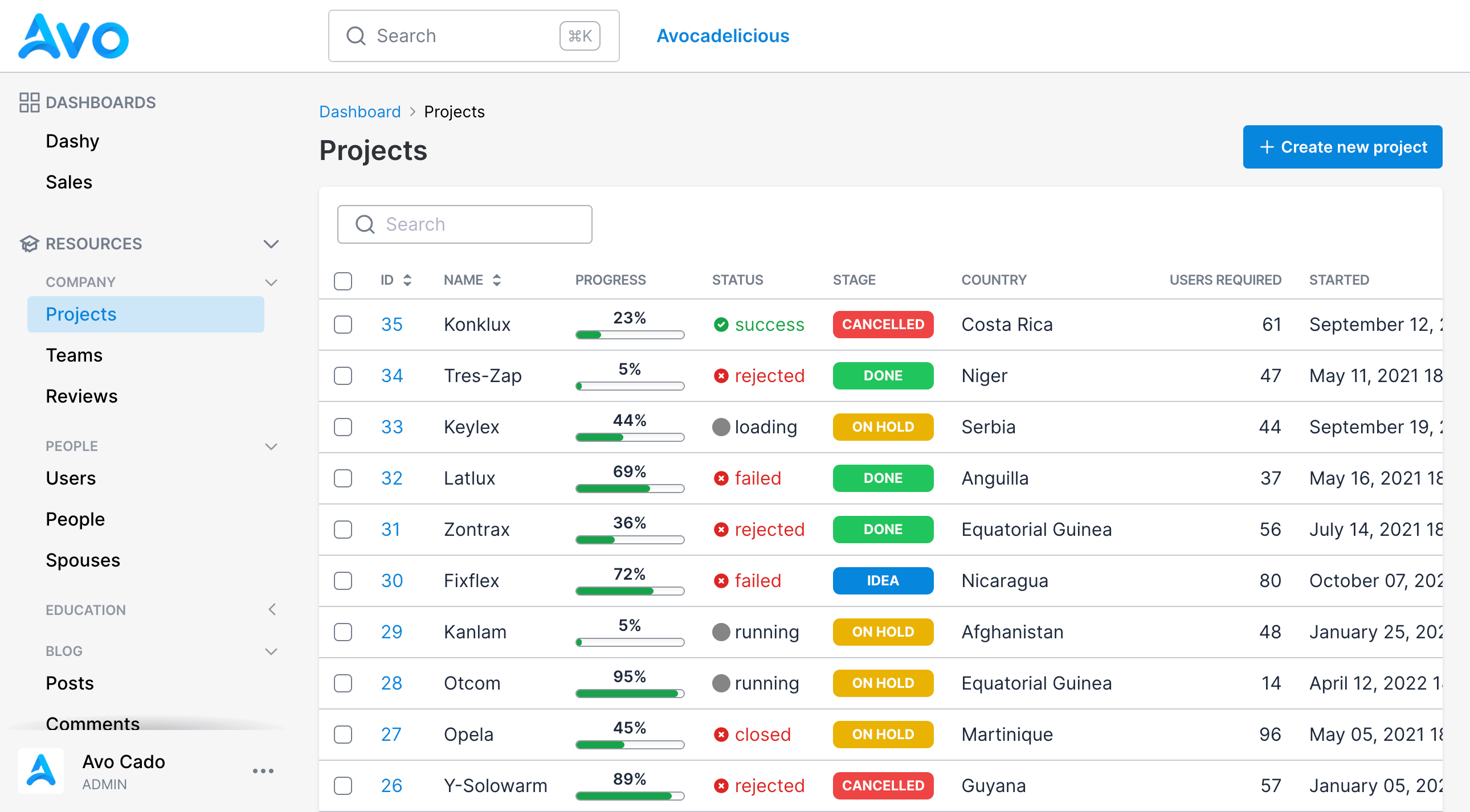 A video library by your side
Do you learn better by watching videos? We got you covered!
Ready to save some development time?
Start your free trial today.