Build apps
10x faster
Stop building the boilerplate over and over again
Avo abstracts away the common parts of building apps, letting your engineers work on your app's essential components. The result is a full-featured Rails admin panel that works out of the box, ready to give to your end-users.
copy and paste
to install in a Ruby on Rails app
Watch Adrian build a booking app in less than an hour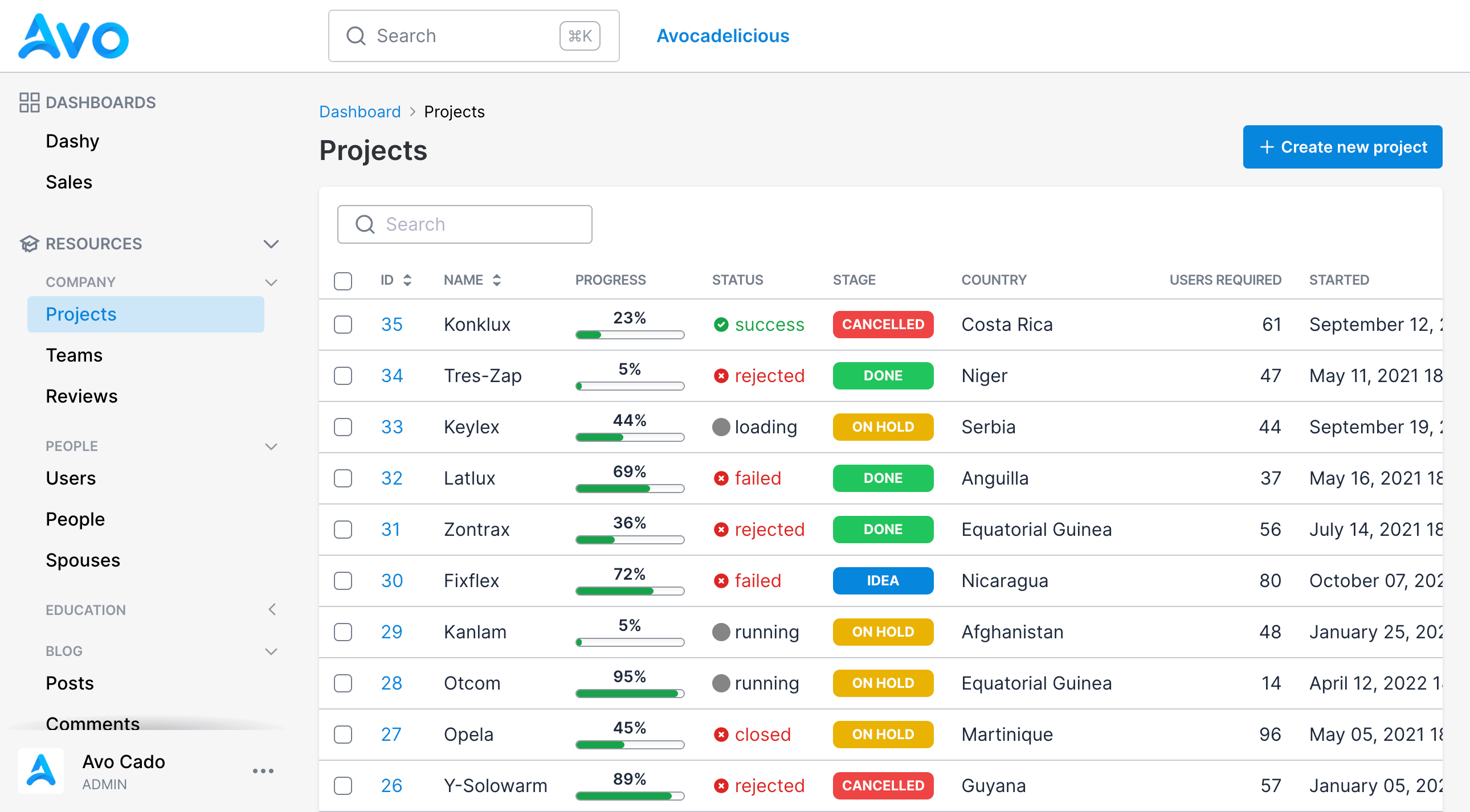 All the tools you need to build your new app fast 🏃💨
Using Avo is like bringing a new developer to your team that's building all the boring stuff in a beautiful way
Loved by our customers
Data security has always been an important consideration for us

, so Avo gives us peace of mind integrating with our in-house authentication system.
I would never build a custom admin panel in the future.

We wasted too much money and could not focus on our main business.
Our first community curator has had

such a seamless experience working with the Avo

backend that we're pushing the project beyond the one catalogue we were initially creating, to making this a platform for other communities to benefit from as well.
You'll need to invest time in the docs, but this will leave you implementing features you haven't thought of because they are both straightforward to implement and beneficial to the user.

The Avo team has their finger on the pulse and has built a modern reactive solution with great support and regular updates.

There is much value in here.
Want product news and updates?

Don't waste development time to build the same thing again.
Use Avo and start focusing on your main business.
It only takes 3 minutes to get started.
Get started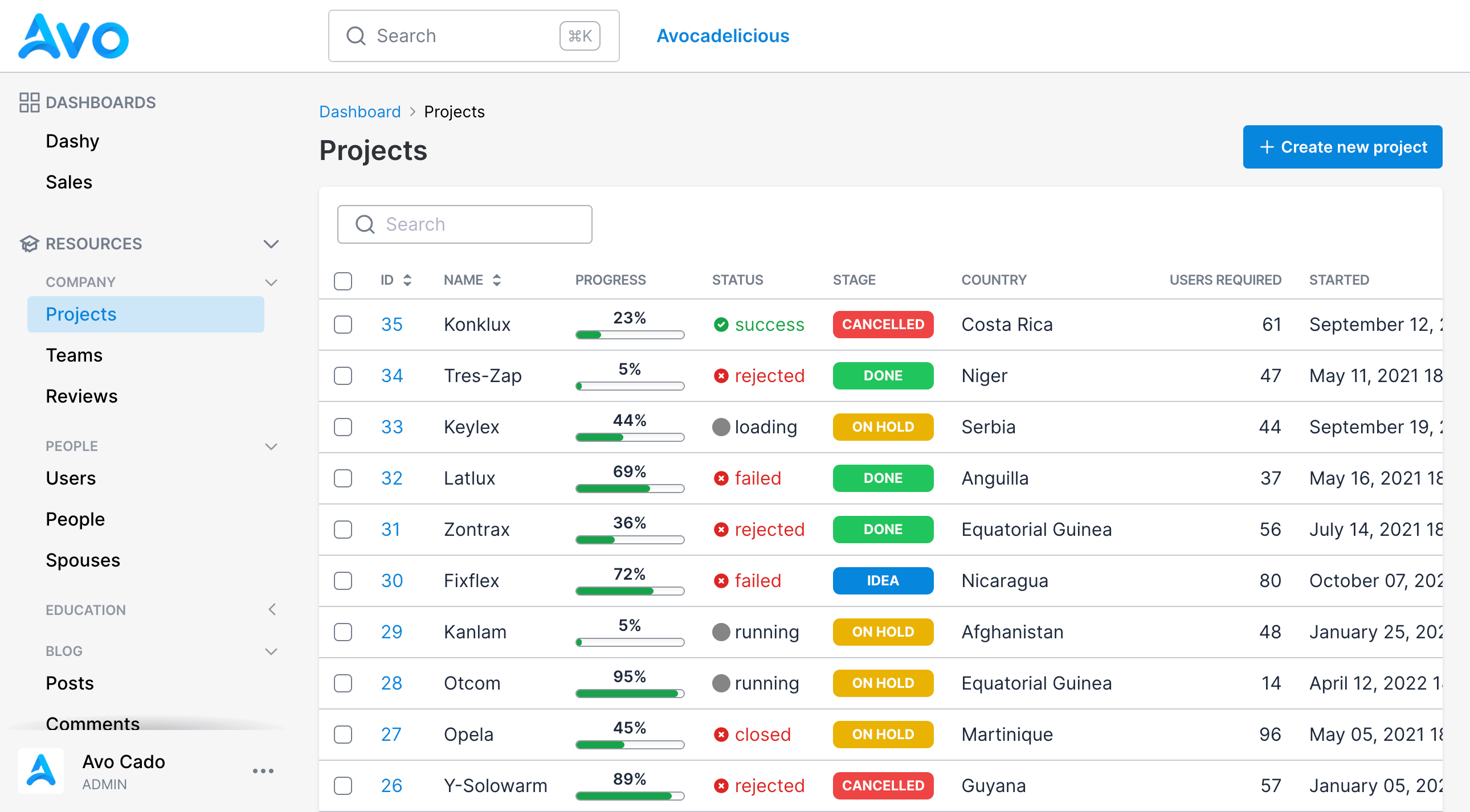 A video library by your side
Do you learn better by watching videos? We got you covered!
Ready to save some development time?
Start your free trial today.