"it's like adding multiple developers to my team"
"the true Rails spirit, fast and effective"
Build Ruby on Rails apps
10x faster
Save precious time and get all the features most apps need
Avo uses familiar configuration to build up the features you need from most applications.
The result is a full-featured customer-facing app that works out of the box, ready to be used to your end-users.
copy and paste
to install in a Ruby on Rails app
All the tools you need to build your new app fast
Using Avo is like bringing a new developer to your team that's building all the boring stuff in a beautiful way
Want product news and updates?

Releasing new features regularly
v2.28.0 released 13 days ago
v2.28.0 - Field-level authorization, card visibility modifier, and fetch labels for tags
See all releases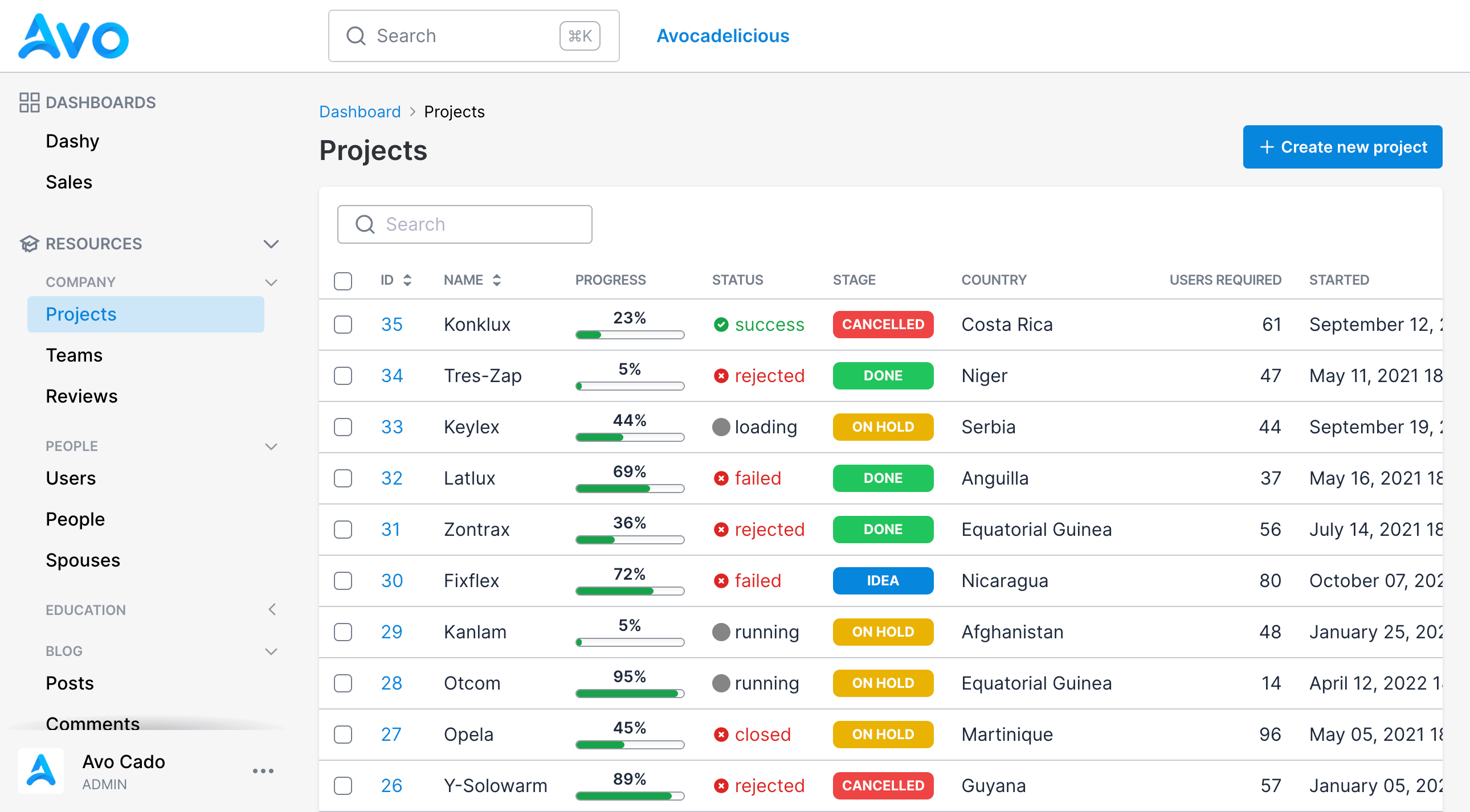 A video library by your side
Do you learn better by watching videos? We got you covered!
Ready to save some development time?
Start your free trial today.